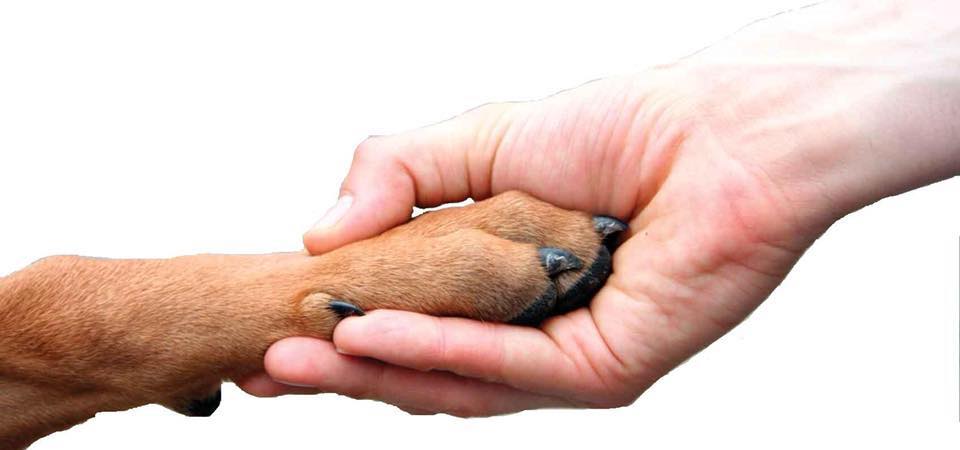 Veterinary Medicine – 80% human, 20% animal
9th June 2019
Dr Lennon's Sunday Musings…
Veterinary medicine- are we treating the pet or the owner? More importantly, are we creating a greater impact on the animal or their owner? The more I practise, the more I feel it is the latter that feels the impact more.
I just received a letter from a pet owner that I had helped. It was so heart felt that I felt obliged to share it… It is a bit of a long read, great challenge for your endurance!
"To start with one should first talk about Lennon who started his practice in Newton Abbot.
I first met Lennon about five years ago in the village that I have lived in for many years, and while having a drink in the local Inn he came across as a very friendly and easy going man who struck me that whatever profession Lennon was in that he would be not only caring but also successful.
As we talked, he explained that he was starting a veterinary practice and I said that when I had a need for my Mother's dog to see a vet then I would visit him.
Well as it turned out that came about earlier than I expected. My Mother's West Highland Terrier, who was about ten years of age at the time, was starting to suffer with ear trouble as well as dental problems.
The veterinary practice that my Mother used for many years said her dog had trouble with its teeth, but gave no clear idea of the cost of treatment nor the seriousness of the matter which came seriously to our attention while he was being groomed.
After emergency dental treatment, otherwise we would have gone to Amity, next came trouble with his ears and I said what about going to Amity to which my Mother replied next time as I have just read an article about a great veterinary practice in Exeter which we should try.
Well what happened next is that my Mother paid a massive bill for treatment to her dog's ears involving staying overnight; guess what-our Westie still had ear problems, as the problem had not been resolved at all other than just paying out a great deal of money for nothing so I said that we must try Lennon's "Amity Veterinary Care practice".
Dear reader, ever since then we have not considered going to any other veterinary practice and below are the reasons why-
After booking an initial appointment to meet with Lennon at his practice, our family Westie was not only checked over with care and compassion but as the owner I was asked about myself.
Very refreshing when in my fifty years of being a pet / dog owner never once has a veterinary member of staff cared about myself, as the animal's owner, and the relationship with my family pet.
Lennon not only resolved my Mother's Westie ear problems, but also gave dental advice along with weight & food management as our Westie was overweight.
Three years ago, her Westie had a massive stroke, and unfortunately at 13 years of age he had to be put to sleep; Lennon did this with so much compassion by not only making it painless for our Westie, but also the loving care he showed to us as being the Westie's owners.
Shortly afterwards my Mother and myself both received personal letters from Lennon about our loss; no other veterinary practice has ever done this to either my Mother or myself, which shows what a lovely kind person that Lennon is as well as all his team as afterwards when talking with Lennon's team they all expressed deep sympathy for our loss whenever we spoke with them.
18 months ago, I got myself another West Highland Terrier, and I had absolutely no hesitation in going straight away to Amity Veterinary practice for our new dog to be not only checked over as well as bringing all her inoculations up to date.
Unfortunately, shortly after getting our Westie, who is a rescue dog and arrived overweight we found out that she was diabetic; again, Lennon and his team were brilliant in not caring for our new dog, but also us as a family.
Great news that after all their care and advice in a period of just over 6 months, and a good control on food intake, with Amity's our Westie has stopped being a dog with diabetes and now not having daily insulin injections or regular glucose testing which our Westie and us as owners found stressful.
Over the last twelve months we as pet owners have seen how Amity, Lennon and his team have developed into a very special veterinary practice which not only cares deeply about the pets that they care for but also their owners.
This special practice is one that I will certainly not be leaving, as you will not receive this level of care elsewhere in my opinion, and l will not hesitate to recommend this excellent veterinary practice to anyone who is a pet owner."
Jeston Brightmore-Armour.
Owner of pets for over fifty years.
So, in conclusion, I feel that though we have treated the pet, it was the owner that we have impacted the most.
Veterinary medicine- 80% human, 20% animal
Comment below how your vet has impacted your life. Share this post with anyone that may relate to this. 😁🥰🐭🐹🐰🐥🐢🐍🦎🐇🐕🐈👍
#impact #gratefulpetowners #gratitude #familypets #amazingjob
Back to Blog